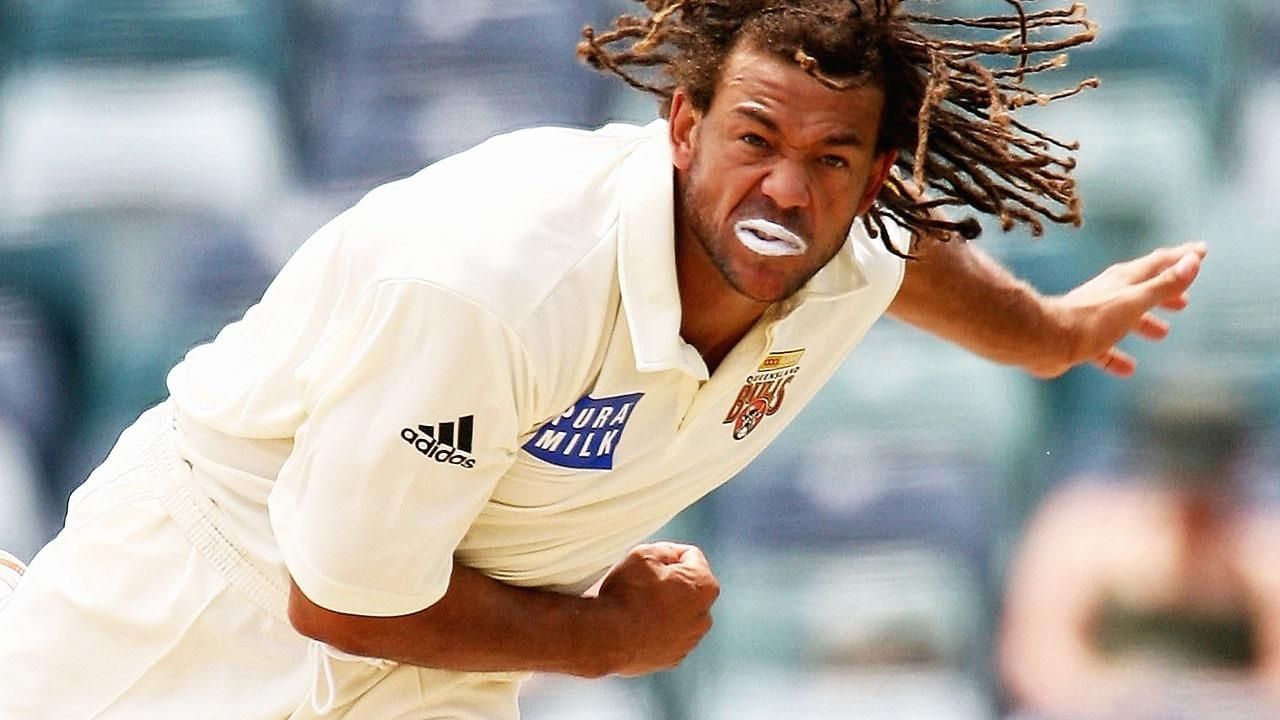 Andrew Symonds.
Andrew Symonds Passes Away: His car overturned on a famous bridge in Australia around 11pm on Saturday. He was alone in the car at the time. He was pronounced dead at the scene by the Australian Cricket Board.
Sydney: The shadow of mourning descended on the cricket world on Sunday morning. Famous Australian cricketer Andrew Symonds has died in a car accident. He was 48 at the time of his death. He died in a car accident on Saturday night. Andrew was popular not only as an all-rounder in the Australian cricket team but also in the Indian cricket arena. He also played for Deccan Chargers and Mumbai Indians in the IPL. He was also a member of Australia's World XI winning XI.
According to the Australian Cricket Board, the Aussie cricketer died in a car accident at Alice River Bridge, 50 km from Townsville, Australia, around 11pm on Saturday. He was reportedly alone in the car at the time of the accident. While taking a turn from the bridge, the car suddenly lost control and overturned. He was rushed to hospital, where he died of his injuries and excessive bleeding.
Born in Birmingham, he did not play for England. Debuted for Australia in 1997. The Aussie all-rounder didn't take long to match his talent. He made 143 off 125 balls in the first match of the 2003 World Cup. Along with the ball hand has also played an effective role. He was a great fielder. He was one of the best cricketers in white ball cricket. There was also the controversial character. He was suspended from the team in 2005 for drinking. He was deported in 2006 for the same reason and his contract with the national team was canceled.
The death of Andrew Symonds has cast a shadow of mourning over cricket in Australia and around the world. Rod Marsh and Shane Warne died this year. A few months later, the news of mourning again. Following the news of the accident, former Australian cricket captain Mark Taylor tweeted, "Another sad day in the world of cricket." Cricketers like Adam Gilchrist and Shoaib Akhtar have also expressed their grief.
– Adam Gilchrist (illy gilly381) May 14, 2022
Horrendous news to wake up to.Utterly devastated. We are all gonna miss you mate #RIPRoy

– Jason Gillespie 🌱 (iz dizzy259) May 14, 2022
Symonds' career at a glance-
All-rounder Aussie cricketer has played a total of 26 Tests in his cricket career.
He played 197 one-day internationals and 14 T20I matches for Australia.
He was also a member of Australia's World Cup winning team in 2003 and 2006.
.