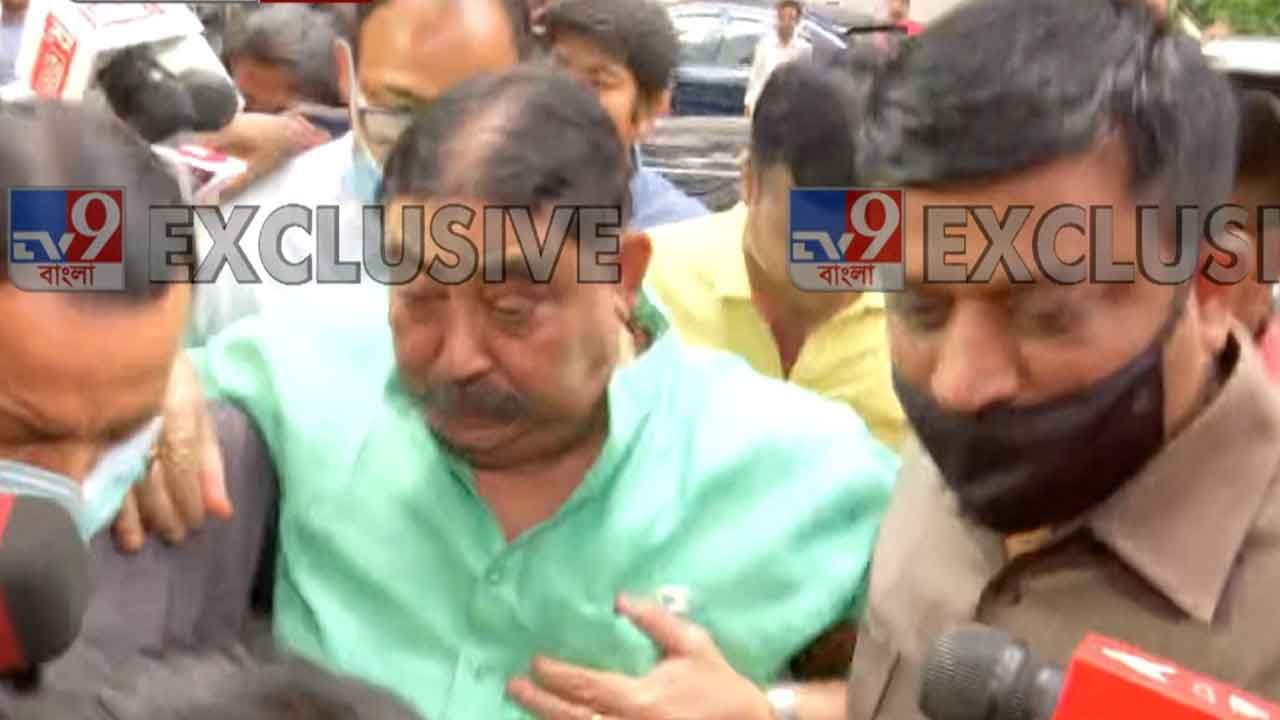 Anubrat Mandal at the CBI office. File image.
CBI: Notice was sent to Anubrat Mandal a couple of days ago on behalf of CBI. This summons is a case of post-poll unrest.
Birbhum: Anubrat Mandal was summoned to the CGO complex on Tuesday in a post-poll unrest case. But there is still uncertainty as to whether he will attend at all. Anubrat has been summoned three times before in this case. Although he did not go. This was the fourth call. Sources claim that the Trinamool district president of Birbhum is avoiding appearing on Tuesday. It is learned that he has sent a letter to the CBI through his lawyer. He wants to use 'medical advice' as a tool to avoid attendance. The ruling party leader told investigators that doctors had told him to rest for the next 15 days. However, at the same time, Anubrat said that he is ready to cooperate in the investigation. If the CBI wants, they can go home and interrogate him.
The notice was sent to Anubrat Mandal a couple of days ago on behalf of CBI. This summons is a case of post-poll unrest. The CBI has asked Anubrat to appear in the same case more than once before. However, he has repeatedly mentioned the physical situation and avoided it. According to sources, he is going to walk the same path again. Anubrat has been asked to appear at the CGO complex by 12:30 pm on Tuesday. However, according to sources, he is not appearing before the investigators today.
Last week, Anubrat appeared at the Nizam's Palace in a cattle smuggling case. From there go straight to SSKM Hospital. After a physical examination, he returned to his flat in Newtown. From there he returned to Birbhum on 20 May. He was out of the district for about a month and a half due to physical illness. The followers were overwhelmed by the news of his return to Bolpur. Some had Mamata Banerjee's placards in their hands, some had more pictures in their hands. 'Kest' did not disappoint the party workers by setting foot on the ground in Bolpur. He said in his glory, 'I am here, I am not dead.' After that the CBI sent him a notice again. On the one hand, there is a case of post-poll unrest, on the other hand, there is a case of cattle smuggling. But this time the investigators are not able to reach him.
.