latest news from OCN,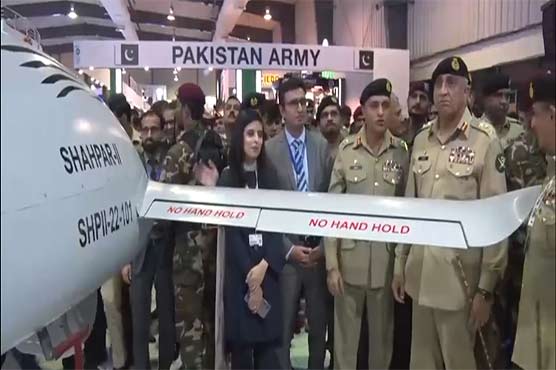 KARACHI: (Web Desk) Chief of Army Staff Qamar Javed Bajwa visited Saji Ideas 2022 Exhibition at Karachi Expo Center and appreciated the professionalism and dedication of officers and men.
According to the Pakistan Army Public Relations (ISPR), Army Chief, Qamar Javed Bajwa, visited Visions 2022 at Karachi Expo Center today and looked at various stalls and interacted with various participants and guests.
During this trip, General Qamar Javed Bajwa had different meetings with different visiting delegations including Bahrain, Italy, Sri Lanka, Libya, Zimbabwe and UAE, later he visited Malir Garrison and laid wreaths at the martyrs' memorial.
The Chief of Army Staff delivered his farewell address to the officers and troops and thanked the professionals and their dedication to the job, he also thanked the military's relief efforts to help people during the recent terrible floods.
According to the Pakistan Army Public Relations Department (ISPR), Army Commander Lt. Gen. Muhammad Saeed welcomed the Army Chief on his arrival.